Workshops
Bekijk hieronder ons aanbod van voordelige, exclusieve, actieve, creatieve en originele workshops.
Kies je favoriet! Maak gebruik van het contactformulier bij het betreffende item.
Al een leuke workshop of activiteit gevonden?
Stuur ons direct een bericht via de contactpagina. Vertel ons uit hoeveel personen de groep bestaat en gebruik de optie voor barbecue, diner of lunch. We stellen in overleg een arrangement voor je samen. Tot snel!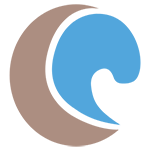 Our activities
The following companies went before you: