Experience at Sea
Beach activities and events
'Beleving aan Zee' (Experience at Sea) is an event agency specialized in organizing events on and around the beach of Scheveningen. Our team exists of a mix of enthusiastic people, that absolutely love the beach! We love people, we have technical knowhow about sports and team building and we add over 15 years of expertise to our service. With professional equipment, teambuilding, fun and exercise, we can assure quality and turn each business event, family day or bachelor party into a success!
Fully arranged beach activities? Team events at the beach? Here we are!
'Beleving aan Zee' (Experience at Sea) offers full service arrangements for team activities and corporate events for any budget. Especially large companies book our services because of our enormous capacity. Experience at Sea is able to organize business events for groups as large as 500 people. But we also organize fun activities for smaller groups. We are a professional team and supervise our events on the beach of Scheveningen, Kijkduin, het Zuiderstrand or Hoek van Holland.
Inexpensive and original events Scheveningen
Experience at Sea offers complete packages. Such as group packages for a staff party. We are business partner with al large number of beachclubs on and around the beach of Scheveningen. Each beachclub has its own atmosphere and location benefits and you can choose between an exclusive or a simpler party package. Group packages are availble in different price ranges. For groups of 5 tot 500 people. Or more!
Workshops on the beach of Scheveningen
Experience at Sea for a workshop cocktail shaking. Also for a bachelor or bachelorette party, company events and various sports programs in The Hague and Scheveningen. Check out de widly popular Expedition Scheveningen. An adventurous and strategic game which is perfect for teambuilding. Or play Archery Tag. An activity where you can aim and shoot at your colleagues!
You can als complete your day with a delicious lunch, drink or a BBQ. We are happy to organize your staff party for the ultimate team building!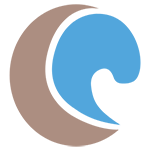 Our most booked events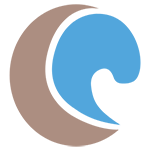 Our activities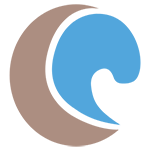 Reviews
Joan Klink
Bedankt voor een geslaagd bedrijfsuitje in Scheveningen. Onze groep heeft véél plezier gehad tijdens het Robinson uitje in Scheveningen. Als HR-manager was ik verheugd te zien hoe de teamopdrachten met bevlogenheid door iedereen werden gedaan. Het enthousiasme spatte er vanaf. En alles onder de bezielende begeleiding van jullie coaches natuurlijk ;-) Binnenkort weer een teamuitje hoor! Of een personeelsfeest voor een jubilerend lid van de personeelsvereniging.
Shaan 123
Wij hebben via Beleving aan Zee een bedrijfsuitje georganiseerd. Goed georganiseerd en ze hebben ervoor gezorgd dat iedereen het naar zn zin heeft gehad:D! Zeker een aanrader voor andere teams die een activiteit op Scheveningen willen doen! Dank jullie!
Nieke Verschaeren
Beleving aan Zee ingeschakeld voor een bedrijfsuitje. We waren met een grote (gevarieerde) groep. Het team van Beleving aan Zee heeft ons een ontzettend leuke middag op het strand bezorgd. Vol enthousiasme gingen ze met ons aan de slag met leuke, uitdagende activiteiten voor jong en oud, waarin samenwerking een belangrijke rol speelt. Iedereen kwam gedurende de dag nader tot elkaar, leerde elkaar (nog) beter kennen en had bovenal veel plezier. Niets dan lovende woorden, wij hebben genoten!
✔

Specialist company outings & corporate events

✔

Team building & fun guaranteed

✔

Scheveningen + more beach locations on the South Holland coast

✔

Large groups: 500+ people

✔

Something for all participants. Everyone enjoy!
The following companies went before you: