Book an activity with snacks
Beach fun doesn't stop in winter. We love to organise all of our great activities for you throughout the year. Whether you prefer the fresh ocean breeze whilst solving the riddles from our Escape The Beach or if you want to be creative next to a fireplace: we offer fun for all!
Book one of our winter activities combined with snacks. This deal includes tasty mini quiches or marinated olives, salty snacks and nuts. You can add an extra workshops, lunch or a nice dinner with ocean view.
What can you book?
If you prefer to stay stay warm inside:
Cocktail Shaking
Salsa
Quiz
Percussion
Painting
Wrap Bracelet workshop
Poker workshop
Yoga
When you love the ocean breeze:
Powerkiting
Expedition Robinson
Escape The Beach
Archery Tag
Beach Games
Disc Golf
Highland Games
Beach Volleyball
Guided Walk Scheveningen
Guided Bicycle Tour Scheveningen
Sand Sculptures
Request a free quote:
* required field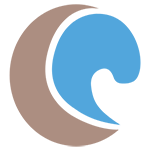 Our winter offers
✔

Specialist company outings & corporate events

✔

Team building & fun guaranteed

✔

Scheveningen + more beach locations on the South Holland coast

✔

Large groups: 500+ people

✔

Something for all participants. Everyone enjoy!
The following companies went before you: