Yoga on the Beach
Yoga on the Beach of Scheveningen
Yoga is a great activity and great fun to do on the beach, with your gaze at the horizon you feel completely zen. During the yoga workshop you get energy! Our yoga teachers are entrusted. Something for your colleagues during your team outing? The lesson can be adjusted to the level and the needs of the group. Everybody can join!
What and where?
Experience yoga in nature! What's more enjoyable than yoga in the open air? We prefer yoga on the beach. If this is not possible due to the weather there is a possibility to go inside. The lesson can consist of a relaxing Hatha lesson or a smoother Vinyase. The request is to bring your own towel and to wear flexible clothes. The lesson will take about 1.5 hours.
Request a free quote:
* required field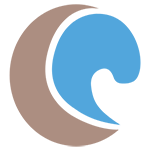 Our team days
✔

Specialist company outings & corporate events

✔

Team building & fun guaranteed

✔

Scheveningen + more beach locations on the South Holland coast

✔

Large groups: 500+ people

✔

Something for all participants. Everyone enjoy!
The following companies went before you: