Robinson Table Experience
Teamwork game at the table
For over a decade, Beleving aan Zee has been leading the way in team building with their wildly popular Expedition RobinZon. Now, they're taking it indoors with the launch of Robinson at the Table! Based on the same successful Robinson outing in Scheveningen, this new game is designed to be played at any venue, making it easy to organize and accessible to all.
The winning formula that made Expedition RobinZon such a hit has been applied to this special and original indoor edition of the game. But it's not just for indoor play, as Robinson at the Table is also perfect for the terrace during good weather. With a capacity of up to 500 players at once, it's the ideal way to test everyone's abilities and bond as a team.
"Robinson Table Experience, or Robinson at the Table as we call it, is especially popular with larger companies looking for a fun and engaging team building activity for up to 500+ people!"
says a spokesperson for Beleving aan Zee.
Under the expert guidance of experienced instructors, teams will start by making their own bandanas before tackling a variety of challenging tasks. From building a camp with bamboo to solving the magic square, catching fish, and more, players will be put through their paces in this exciting adventure game.
Fun teambuilding activities
Expedition Robinson has been a huge success for groups because of its ability to bring people together and foster a sense of team spirit. The components of the special table edition of the game are the same as those of the outdoor edition, making it just as effective for building cooperation and problem-solving skills. With alternating competition, tension, and room for creativity, players will be able to test their strategic thinking, agility, and problem-solving abilities through puzzles and brain teasers.
Renting the Robinson at the Table adventure game is easy, and includes guidance from Beleving aan Zee's experienced instructors. Whether you're planning a fun company outing, a sports canteen event, or a terrace party, this game is the perfect way to bring people together and build camaraderie. So if you're looking for an adventurous and engaging indoor team building activity for your large group, look no further than Robinson at the Table from Beleving aan Zee.
on location (on-site)
in- or outdoor survivor game
suitable for large groups
Request a free quote:
* required field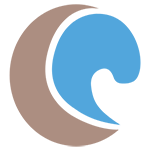 Our team days
✔

Specialist company outings & corporate events

✔

Team building & fun guaranteed

✔

Scheveningen + more beach locations on the South Holland coast

✔

Large groups: 500+ people

✔

Something for all participants. Everyone enjoy!
The following companies went before you: