Sand Sculptures
Create the most amazing sand sculptures. The company logo or a funny theme, we help you create the most gravity defying objects with the right materials and instructions.
You probably are familiar with the amazing sand sculptures exposed on different festivals, for example in The Hague. Building sand sculptures is an ancient art. Today still it is a vivid art form.
Sand sculptures in Scheveningen
You too can use your creativity and spatial awareness to construct great sand sculptures under the guidance of the Experience at Sea instructors! We supply the necessary materials, inspiration and instructions fo you to go crazy with the sand and water. Water is an essential part when constructing a sand sculpture and fotunately is present in abundance.
River sand versus beach sand
When constructing sand sculptures you normally use special sand. Beach sand consists of grains that have been rounded by the rolling of the tides. These grains are a bit trickier to sculpture with. The ideal sand has a angular grains and comes from the Muese. These grains have been taken by the current al the way from the Alps and look like little dice that fit well together. The sand is brought to the sand sculpture location using big trucks.
Teambuilding
Come join us on the beach of Scheveningen with your friends or colleagues and bring out the artist in you! A fun activity for team outings or bachelor parties. Get to know each other better by working together during this creative and outdoor workshop.
The final result is judged by an independent jury who announces the winner. Points to score are based on:
creativity
size (go big or go home)
execution and finish
Request a free quote:
* required field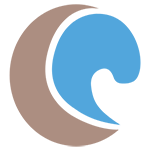 Our team days
✔

Specialist company outings & corporate events

✔

Team building & fun guaranteed

✔

Scheveningen + more beach locations on the South Holland coast

✔

Large groups: 500+ people

✔

Something for all participants. Everyone enjoy!
The following companies went before you: