Road to El Dorado
Company outing Scheveningen Road to El Dorado
Search for the gold of El Dorado in this new beach activity. Road to El Dorado has alternating elements and can be easily adjusted to fit the groups needs. Teamwork, fun and tactical play are essential to this game. Defy all visible and invisible dangers in teams, to safely take home the gold. Road to El Dorado is played outside on the beach. The duration of the activity is approximately 1.5 to 2 hours.
Original team outing The Netherlands
Road to El Dorado is very suitable as a team outing, company outing, bachelorette party or as a team building activity for groups of friends, families and/or colleagues.
Request a free quote:
* required field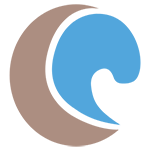 Our team days
✔

Specialist company outings & corporate events

✔

Team building & fun guaranteed

✔

Scheveningen + more beach locations on the South Holland coast

✔

Large groups: 500+ people

✔

Something for all participants. Everyone enjoy!
The following companies went before you: