Workshop Power Kiting Scheveningen
Experience the fun of power kiting at the Dutch coast. Along the beachline of Scheveningen (Noordzee). With large power kites on the beach. Feet in the sand. Wind in your hair. And your eye on the horizon. Take strong hold on your kite! Discover one of the most fun and popular workshops today!
Beach activity Power Kiting Scheveningen
The beach, fresh breeze and fun. What more could you ask for? Power kiting of course!
After a short introduction about power kiting by our instructor on the beach, you will start to quick-release a power kite in small groups. All under the watchful eye of our enthusiastic kite-instructor. Power kiting is fun for people of all ages!
We have a wide range of kites available. This way at any weather condition it is possible to enjoy the power kite. Depending on your personal needs and conditions a kite will be carefully selected. Along the way a different, larger, more powerful kite can be chosen. Bigger kites for those who wish to experience the power of wind. Also smaller kites for those who prefer a calm and relaxing day. In short; a fun and active workshop in which the sensation of feeling free is key.
Additional information Power Kiting workshop
The duration of the workshop Power Kiting is approximately 1.5 hours. Time will fly :-) The workshop starts with a group instruction. After this the group is separated into smaller groups at a minimum of 2 persons per kite. The instructor closely supervises and personally attends to each participant, offering and answering to all potential questions. Getting the hang of it? Time to perform some tricks!
Come well prepared! To what should you pay extra attention to?
Is the sun shining? Bring sunglasses and wear sunscreen. Sporting gear is not necessary. However comfortable clothing is strongly advised. Also, prior to the kiting experience, the consumption of alcohol will not be in your advantage. It is strongly advised not to consume alcohol when power kiting, or before. Of course it is always nice to enjoy a drink afterwards at the seaside barbecue, at a dinner or lunch. Do you prefer a combination of kiting and dinner (lunch or barbecue)? Let us know. We are happy to be of assistance with some advice and mediation with beach clubs in the area.
Kite surfing at the Dutch coast
Always wanted to enjoy the power of kiting? What we will be teaching you at the power kite workshop are the basics to power kiting. Learning about wind, the direction of wind, steering and control of the kite are all part of the basics of a proper kite lesson. Interested in a follow-up class kite surfing? Please contact us.
Request a free quote:
* required field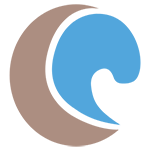 Our team days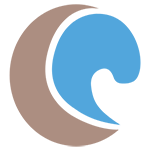 Reviews
Marije Klever
In augustus hebben wij twee hele leuke workshops, powerkiten en cocktails maken, gedaan bij Jeroen (beleving aan Zee) voor het vrijgezelle feest van mijn beste vriendin. Nog voor we begonnen moesten we een beroep doen op Jeroen zijn flexibiliteit, we waren veel te laat doordat onze planning uitliep. Gelukkig maakt Jeroen hier geen enkel probleem van! Het powerkiten was een leuke activiteiten waar iedereen goed aan mee kon doen, ook zwangere of minder sportieve mensen ;), maar waar wel voldoende uitdaging inzat zodat ook voor diegene die meer uitdaging wilde er voldoende spanning was! Het cocktails maken en de bijbehorende uitleg waren hilarisch! En de cocktails smaakten ook nog eens erg lekker! We hebben fantastische middag en avond gehad, met een goede, duidelijke maar bovenal enthousiaste begeleider!
Marieke Wittens
We hebben een hele gave powerkite sessie gedaan met Beleving aan Zee. Ondanks de harde wind heeft Jeroen en zijn team er een onvergetelijke dag van gemaakt. Hij weet een groep goed te enthousiasmeren en te entertainen. Goede voorbereiding en professionele begeleiding van de dag. Zeker een aanrader voor een origineel uitje!
✔

Specialist company outings & corporate events

✔

Team building & fun guaranteed

✔

Scheveningen + more beach locations on the South Holland coast

✔

Large groups: 500+ people

✔

Something for all participants. Everyone enjoy!
The following companies went before you: