Who is the Jellyfish
Experience at Sea organizes 'Who is the Jellyfish'
Perhaps you have seen the nerve-wrecking television show "Who is the Mole", where candidates must complete difficult and exciting assignments to win a pot of money but are sabotaged by the Mole…
Have you ever wanted to know what it is like to be the Mole or a candidate after seeing the show? Is it really that difficult and frustrating to find out who the Mole is? Experience at Sea offers you the opportunity to experience it for yourself! Who is the Jellyfish is an exciting game in which several assignments are carried out in teams and at the same time the Jellyfish is being hunted. The assignments are challenging, exciting and intriguing. With a good portion of inventiveness, stress resistance, intelligence, insight, guts and above all people-knowledge, you might be able to crack the game!
Exciting and adventurous team day
By carrying out the challenging assignments, the candidates can earn (fake) money. Collaboration and trust are crucial for this! But with the presence of the Jellyfish - a saboteur - in the group, this is not easy. Who the Jellyfish is? Nobody knows... Only a smart and attentive viewer can discover where and how the Jellyfish sabotages the assignments.
At the end of the game, all candidates are subjected to the most exciting part of the game: a test with questions about the identity and the doings of the Jellyfish. The candidate who knows the least is out, except for the Jellyfish who somehow never loses. The person who answers most of the questions correctly and unmasks the Jellyfish, wins all the money!
Was it the manager of the team after all? Or was it you perhaps?
Do you dare?
Who is the Jellyfish can be played outside on the beach or inside a beach club and lasts 2 hours. This event can be combined with a lunch or BBQ at one of the beach clubs we work with.
Request a free quote:
* required field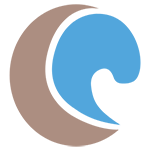 Our team days
✔

Specialist company outings & corporate events

✔

Team building & fun guaranteed

✔

Scheveningen + more beach locations on the South Holland coast

✔

Large groups: 500+ people

✔

Something for all participants. Everyone enjoy!
The following companies went before you: