REmeet team meeting
Company outing: speed date with colleagues
Between the participants in the speed dating sessions, there is a computer screen. Employees sit on both sides where they will finally remeet. The computer screen is not real, but cardboard. This as a nod to the recent times when all team meetings were online. Finally, this time you can look in the eyes of your colleague on the other side of the table.
REmeet, a fun corporate event
Let's meet again! The professional guidance of our event agency and the table cards will ensure that there are no silences, and that various topics are being discussed. Specific topics of conversation from the employer, your company, can be processed in the session. Ask us about the possibilities.
Request a free quote:
* required field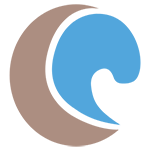 Our team days
✔

Specialist company outings & corporate events

✔

Team building & fun guaranteed

✔

Scheveningen + more beach locations on the South Holland coast

✔

Large groups: 500+ people

✔

Something for all participants. Everyone enjoy!
The following companies went before you: