Experience Scheveningen
The ultimate Scheveningen experience by foot
We will take you on a walking tour of approximately 1.5 hours through Scheveningen. Let us guide you through a fairly large village. Along the many sites this lovely town at the Dutch coast has to offer. Our tourguide will lively up the different scenes by fun anecdotes and nice to know trivia about contemporary Scheveningen and also some historic facts. The Scheveningen fishermen's village has become a Dutch hot-spot with international stature, nowadays also known as 'The Hague beach area'.
About the Experience Scheveningen walking-tour
Discover fun sites as well as interesting tourist destinations in Scheveningen. At the harbor site a fisherman's boat is open for inspection and also the tasting of freshly caught fish can be part of the experience. Perhaps have your picture taken in a typical local costume? Or pay a visit to the popular neighbourhood 'Duindorp'. Naturally the famous pier and lighthouse should be part of this amazing and informative experience of Scheveningen by foot.
Any specific desires or preferences for a customized Scheveningen tour?
We can customize this tour to your specific desires. An informative tour? Or only for fun and entertainment? Tell our tour guide in advance, and let us know what you prefer. As long as the main topic is Scheveningen we will most certainly be able to arrange it.
The Experience Scheveningen walking-tour éxtra's (optional):
This corporate event or bachelor party walking-tour is expandable with these additional extra's:
Traditional 'Herring-eating' at the location where Scheveningen-locals use this genuine Dutch custom
a visit at the local 'Fish-trade' where fish has been brought in for centuries by native fishermen
Experiencing and tasting of a fresh fish banquet
The fresh filling of fish
Coffee-experience at a nice café
A picnic
A visit to the lighthouse
Full Service Beach Trip Experience
If you are looking for a professional corporate event. If you are planning a company outing. Then this Experience Scheveningen excursion is your ideal option. The schedule is flexible and will fit your company's needs. Want more team-spirit elements? Or determine the location of the start of the walking-tour? This can be up to you. Please contact us for possibilities and availability. 'Beleving aan Zee' offers a full service beach trip experience. This Scheveningen Experience is well combined with one of the other workshops that 'Beleving aan Zee' has to offer. There are so many possibilities, such as: drink afterwards. Or concluded by a lovely dinner or barbeque at the beach. Tell us in advance. Suitable for large groups.
Request a free quote:
* required field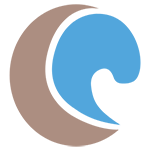 Our team days
✔

Specialist company outings & corporate events

✔

Team building & fun guaranteed

✔

Scheveningen + more beach locations on the South Holland coast

✔

Large groups: 500+ people

✔

Something for all participants. Everyone enjoy!
The following companies went before you: