Highland Games
Teambuilding on the beach of Scheveningen for business or private event
According to legend, the first Highland Games were held in the 11th century in Scotland: Scottish Clans in tournament shape going into battle with each other to see who was the strongest. Currently, the Highland Games are known all over the world! These beach Highland games involve all the characteristics of the perfect team game. Such as: team building, cooperation, communication skills and a lot of fun!
What can you expect at these Highland Games?
Before we release the prehistoric man in you, you will get a detailed tutorial. So you know what to expect. We form teams, after which the heavy battle will break loose! The loud cheers (and lots of laughter) of your fellow fighters put you on the trials. At the end of the tournament you can gather at the starting point and it is reveled which team is the undisputed winner.
This tournament consists of the following tests:
Throwing Trunk
Swinging Buoy
Tug of war
Tactical Tug of war
Throwing Burlap bag
Wagon Pull
The slalom
Pole toss
Optional exercise:
Hammer and Nails. Listen to the riddle. Think. Ring the bell. And answer the question correctly to earn a swing with the hammer.
This game comes with the ability to add your personal note to the Highland Games. Such as: details about the company or on the bachelor herein.
Request a free quote:
* required field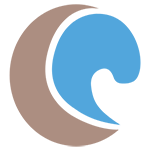 Our team days
✔

Specialist company outings & corporate events

✔

Team building & fun guaranteed

✔

Scheveningen + more beach locations on the South Holland coast

✔

Large groups: 500+ people

✔

Something for all participants. Everyone enjoy!
The following companies went before you: