Teamgame Escape The Beach
Spectacular teamgame on the beach
Escape rooms are beyond popular. Experience at Sea has developed its own Escape The Beach. An escape room on the best beach of Holland: Scheveningen!
Enjoy being outdoors on a challenging mission together with your teammates. You can play Escape The Beach with as many as 50 people in this original and spectacular game. Every team member has to chip in when solving puzzles and riddles in order to win the battle. By playing smart you can win bribes during the game that will help you in the final challenge when facing the judge. The team that playes the smartest, wins! You have to escape within 1.5 hours. Tick tock...
Make sure to solve the riddle within 1.5 hours, or else...
Escape The Beach
During Escape The Beach you enter a local Scheveningen familie feud. There is a battle ongoing about the fishing rights in the North Sea. Which family (team) is the smartest and fastest in solving the riddles and challenges that stand between you and the fishing rights for generations to come? Safeguard your family's income for the future and collect all the necessary information and bribes in order to bribe the judge. Through different mental and physical challenges you are tested as a family. All of this takes place on the beach of Scheveningen. Make sure you finish your bribery strategy within 1.5 hours and put all of this at stake in the final power challenge in front of the judge. Meet the dark side of Scheveningen...
Escape The Beach is a game full of riddles and mind challenges where teamwork within your team is crucial. The group is split up in families of 5 to 6 people. Only one family can win. The game can also be played with one family. The challenge then is to complete your strategy within 1.5 hours.
Escape The Beach as a team event
Our location for Escape The Beach is the beach of Scheveningen. This popular town is very suitable for this version of an escape room. You can combine a day on the beach with a lunch before or a tasty BBQ after. The many beach clubs of Scheveningen always offer the right size, atmosphere and facilities for your company.
Request a free quote:
* required field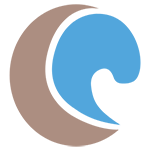 Our team days
✔

Specialist company outings & corporate events

✔

Team building & fun guaranteed

✔

Scheveningen + more beach locations on the South Holland coast

✔

Large groups: 500+ people

✔

Something for all participants. Everyone enjoy!
The following companies went before you: