Energizers for teams
Team energizer activities | Teambuilding
An energizer, also known as an icebreaker, is a short activity or game that is used as a diversion in a corporate program, such as a brainstorming session, meeting, team building session or an event. Supports cohesive feel within any group.
Work-out for companies
Exercise is an important part of a healthy and creative brain. These Energizers-activities are fun and short exercises that you can do to strengthen the creative or vital energy within a team. To keep people engaged and focused. Ideal for corpoarate events. Immediate effect!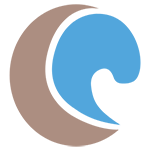 Our team days
The following companies went before you: