Disc Golf
Disc Golf Scheveningen
An activity that combines being outdoors, a stroll in the sand and a nice atmosphere. Get caught by the fun of Disc Golf at the beach! Disc Golf is a variation to 'regular' golf. And is increasingly becoming more popular. Instead of using a ball, a hole and golf clubs, there is a special disc, a Frisbee, involved and a so called 'pole hole'. The aim is to, in as little possible throws, cast the discs in the pole holes to score points and successfully complete the track.
Disc Golf as a private business event
Playing Disc Golf is easy! It is particularly about fun and enjoyment for both the young and the elderly, man and women, and it can be played at any level. It is about fairness, some competition, but mostly equal opportunities for each individual player. Above all you will enjoy the beach and the togetherness this game brings.
Under the supervision of one of our Disc Golf instructors, different techniques will be discussed, such as 'the forehand' and 'the backhand' throws. And you will start to practise. Henceforth, we will collectively, in a game-setting, start aiming and throwing correctly. Shortly after it is time to complete the Disc Golf course. The best five, with the least number of throws, will compete against each other in the finale.
Additional information Disc Golf
This workshop Disc Golf can be performed at any given location. Let Disc Golf come to you. We can arrange a track within your close proximity. The duration of the activity is approximately 1,5 hours.
Disc Golf
Since 2015, Flying disc sports, including Ultimate Frisbee, have been officially recognized by the International Olympic Committee (IOC). The World Flying Disc Federation (WFDF) said it was "honored and humbled" by the IOC's decision to grant it full recognition and is now investigating the possibility to make it into an official Olympic Sport. When this will officially be the case, is not yet certain. But reason enough to start practicing!
Request a free quote:
* required field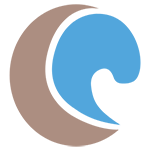 Our team days
✔

Specialist company outings & corporate events

✔

Team building & fun guaranteed

✔

Scheveningen + more beach locations on the South Holland coast

✔

Large groups: 500+ people

✔

Something for all participants. Everyone enjoy!
The following companies went before you: