Cornhole teams
New! Team outing on the beach; cornhole
Cornhole is ideal for playing in teams. The cornhole game is played with stuffed bean bags. You take alternate turns throwing, and you will have to aim well to throw the bean-bag through the hole of the brightly colored platform. A kind of pétanque 2.0. The team players must remain focused in order to successfully complete their turn. Cornhole team outings are challenging, fun and packed with competition. Come to sea and experience this latest trend from the US!
Team outing The Hague
Be careful, because this team outing is so much fun... you will want to keep playing it!

No dull team outing? But one of the best sports of the moment! Choose a cornhole team outing to play with family or friends. Cornhole promotes team spirit in a playful way. Cornhole is challenging, original and packed with exciting competition. The beach is the beautiful setting for this team sport. Book the popular bean-bag game today as a team outing at Beleving aan Zee. Similar team outings at Beleving aan Zee are Archery Tag and Disc Golf.


Cornhole team outing on the beach of Scheveningen
Our instructors explain the correct setup, the game attributes, the playing surface and the use of the board. After the explanation of the game you play against each other in teams, if desired in tournament form. In 1.5 hours you will learn all the rules of the game and then compete against each other in different teams. Cornhole is ideal as an active and original team outing on the beach of The Hague, Scheveningen. If desired, this team outing can also be offered on location throughout the Netherlands.
Request a free quote:
* required field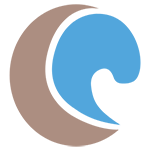 Our team days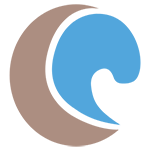 Reviews
rogier mulders
Vanmiddag cornhole op het strand gespeeld. Enorm gelachen met collega's en een superdag aan zee gehad.
✔

Specialist company outings & corporate events

✔

Team building & fun guaranteed

✔

Scheveningen + more beach locations on the South Holland coast

✔

Large groups: 500+ people

✔

Something for all participants. Everyone enjoy!
The following companies went before you: