Bicycle Tour Scheveningen
Bicycle Tour at Scheveningen
Discover the beach side area at Scheveningen in a comfortable setting and relaxed atmosphere. Have fun cycling with friends! We will start to cycle through Scheveningen on our comfortable city bikes in an easy tempo. The tour involves visiting the old fishermen's village, the bayside area harbor, the Pier and the magnificent Kurhaus hotel. The tour will be accompanied by our tour guide with whom you will start the site seeing along historic places, but also highlighting popular contemporary sites and humors you with fun anecdotes.
The duration of Bicyle Tour Scheveningen is approximately 2 hours.
Request a free quote:
* required field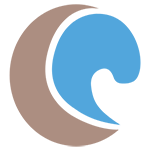 Our team days
✔

Specialist company outings & corporate events

✔

Team building & fun guaranteed

✔

Scheveningen + more beach locations on the South Holland coast

✔

Large groups: 500+ people

✔

Something for all participants. Everyone enjoy!
The following companies went before you: