Beach Games activities
Beach Games (Track and Field)
An action-packed day at the beach. Full of sports and beach fun! Select your favorite Beach Games activities from the list below, offered to you by the dutch event organization agency 'Beleving aan Zee'. Sore muscles guaranteed! Laughing-muscles that is…
Beach Games The Hague - Scheveningen
The Beach Games activities from 'Beleving aan Zee' are an approved way to undertake sporting activities. To have fun, create companionship, and at the same time build team spirit.
Depending on your personal needs, or also the magnitude of your companionship, the activities at the beach can be customized and adjusted to your specific needs. To tailor make your Beach Games is easy. By simply adding or excluding certain elements (games) you compose your own Track and Field course. To give you an idea of the possibilities and activities of 'Experience at Sea' we have listed some below.
We at 'Beleving aan Zee' are happy to advise you when selecting the best games for you and your group. If further inquiries are needed about a specific game, please feel free to contact 'Beleving aan Zee'. Of course adjustments, for instance due to bad weather conditions, are always possible at the day itself. This way we preserve the aspect of safety and fun we hold dearly. We will provide the equipment, the tournament time-schedule also the proper accompanying by a qualified supervisor from our team. In short, an action packed day at the beach for a successful business outing, bachelor(ette) party, leisure activity or family day!
The various Track and Field elements, or Beach Games activities, at 'Beleving aan Zee' are listed here
The Beach Games consist of a selection of the following games:
Pole Slinging
Ski Walking
Beach Soccer
Tug of War
Tactical Tug of War
Water Race ('splashing' team building)
Riddles
Frisbee +
Helium Cane
Catapult
Quiet Chaos (blindfolded teamplay)
Beach Volleyball
Hammer and nails (quiz your knowledge!)
Flying Carpet (1, 2, 3… jump!)
The Caterpillar
Bamboo Building (the sky's the limit)
Wobbly Tables (blind labyrinth)
Walking A (teambuilding, power and balance)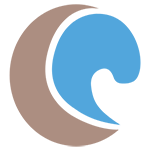 Our team days
The following companies went before you: