Archery Tag
Play Archery Tag at Scheveningen beach
About Archery Tag
ARCHERY TAG is played with real bow and prepared arrows topped with a soft foam tip. Archery Tag is a fun and exciting activity in which your team has the special task to eliminate the opponent. It is safe and fun way to aim and shoot at your colleagues! A clever strategy with the team is important. Excitement is guaranteed!
For safety the game is played with special masks. The game can be played with 8 participant or more. We start off with some shooting practice, so that anyone can handle a bow and arrow safely. Then it's time for ACTION!
Is Archery Tag safe?
Archery Tag is in many ways similar to paintball. Instead of paint patterns, you will using a bow and arrow to shoot with. Because the arrows have been specially prepared, you do not feel pain, but you feel a soft foam tip. To protect the face, to all participants we distribute a face mask, which has to be worn during the game. The mask is a high quality paintball mask. Participants also wear arm protection. The arm protection is to protect your forearm against the string of your bow. In addition, we recommend maintaining a minimum distance of 10 meters between the shooters themselves.
How and where is Archery Tag being held? Archery Tag on the beach
First we teach you the technique. Then you enter the battlefield full of obstacles, and compete against each other. 'Beleving aan Zee' offers Archery Tag at the popular beaches of Scheveningen, Kijkduin or at Hoek van Holland. But we can also offer this activity in the dunes or on location. Ask for the possibilities.
Proceedings of the activity: Archery Tag is being accompanied by the instructors of 'Experience at Sea' and can already be played at a minimum of 6 players. Before we start with the game, we ensure that everyone will do some target practice with bows and is able to handle their instruments and is familiar with the game and safety rules. We have special starter arcs so that the activity is accessible to everyone.
For large groups, we play the game in a tournament format.
Archery Tag variations
This game is offered in different shapes or forms. It can be offered as a complete workshop. In this workshop you can learn to aim and do target practise. Then you enter a tournament battle with the team. They main goal is to eliminate all players from the opposite team by shooting them with the stump arrow. You can also win by shooting all the spots from the target. When the round is finished, the team that has the least spots in his target is the winner! Archery Taq is a suitable activity for corporate events, bachelor party activities, family days and schooldays.
Request a free quote:
* required field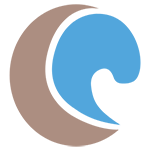 Our team days
✔

Specialist company outings & corporate events

✔

Team building & fun guaranteed

✔

Scheveningen + more beach locations on the South Holland coast

✔

Large groups: 500+ people

✔

Something for all participants. Everyone enjoy!
The following companies went before you: