Cornhole workshop on the beach of Scheveningen
Who will be crowned King of Cornhole? Cornhole has gone from being a simple backyard pastime into a nationally televised sport in the United States! You are in luck, because if you would like to learn something about this addictive game in the Netherlands, you can only do so at Beleving aan Zee. Book the popular bean-bag game as a company outing or as a team outing.
Company outing bean bag - game
No boring online company outing, but one of the hottest sports of the moment! Opt for a cornhole workshop with the company. Playing Cornhole with colleagues is an ideal company outing to promote team spirit in an active and semi-sporty way. You will want to keep playing it. Cornhole is ideal for playing in teams. It is original and builds group feeling perfectly. With the beach as the ultimate cornhole location for this sport, you not only get a breath of fresh air, but you also get the extra gaming experience that the fantastic environment by the sea offers. Moreover, playing this sport in the sand gives it an extra dimension. Besides challenging, it is also relaxing. So come and play cornhole in a relaxed way!
Dutch Cornhole Championships
You play the cornhole game with 8 bags filled with corn, or beans. You play it in teams against each other. Aim well in alternate throws, to throw the bean-bag through the hole in the board. Instructors of Beleving aan Zee have the beginner's guide for this game, and will first give an explanation. In addition, they encourage the teams and make the challenge even more challenging. After the explanation of the game you play against each other in teams, if desired in tournament form. Are you the new Cornhole champions?
Active and original company outing Cornhole
Cornhole company outings are packed with team entertainment. Beleving aan Zee has discovered this trendsetting game from the US! And we know how addictive this team sport is. You will love the cornhole workshop and want to keep playing. Cornhole is ideal as an active and original company outing by the sea. Our instructors explain the correct setup, the game attributes and the use of the board. In 1.5 hours you will learn all the rules of the game and then compete against each other in different teams.
Request a free quote:
* required field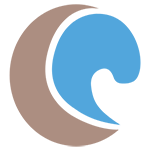 Our company outings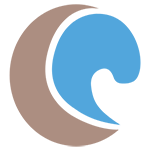 Reviews
RogieMulders
Vanmiddag cornhole op het strand gespeeld. Enorm gelachen met collega's en een super dag aan zee gehad.
✔

Specialist company outings & corporate events

✔

Team building & fun guaranteed

✔

Scheveningen + more beach locations on the South Holland coast

✔

Large groups: 500+ people

✔

Something for all participants. Everyone enjoy!
The following companies went before you: