Play the Escape Game La Casa De Papel
Actieve beleving aan tafel
Wie kent de razendpopulaire Netflixserie, "La Casa de Papel", niet? In deze Spaanse hitserie beroven acht criminelen het Spaanse geldhuis. Onder leiding van El Professor weten ze de politie om de tuin te leiden en de grootste geldroof aller tijden te plegen. Beleving aan Zee biedt dit nu aan als VR-game bij een beachclub in Scheveningen, Hoek van holland of Katwijk. Durft u het aan?
Virtual reality ofwel virtuele werkelijkheid (VR), is een gesimuleerde omgeving die met behulp van een volledig omsloten VR-bril de gebruiker een ervaring geeft alsof hij of zij er daadwerkelijk in deelneemt. Onze spelbegeleider zal u instructies geven met betrekking tot de apparatuur en het doel van het spel en vervolgens gaan we snel van start.
In teams van vier tot zes personen gaan jullie aan de slag, waarbij er elke ronde een ander teamlid de VR-bril op heeft. Het spel is goed te vergelijken met een Escape Room, waarbij je zo snel mogelijk dient te ontsnappen. Jullie beginnen het spel in het klaslokaal waar jullie getest worden als onverschrokken bankrovers. Als jullie hiervoor slagen worden jullie meegenomen naar het Muntgebouw en gaan jullie proberen de roof te plegen. De kluis kraken is al lastig zat, maar de stad verlaten zal nog wat meer teamwork vergen. Wie houdt het hoofd koel?
Request a free quote:
* required field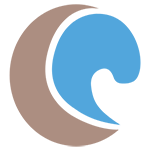 Our company outings
✔

Specialist company outings & corporate events

✔

Team building & fun guaranteed

✔

Scheveningen + more beach locations on the South Holland coast

✔

Large groups: 500+ people

✔

Something for all participants. Everyone enjoy!
The following companies went before you: