Energizers
Exercise is an important part of a healthy and creative brain. These Energizers-activities are fun and short exercises that you can do to strengthen the creative or vital energy within a team. To keep people engaged and focused. Immediate effect!
Team energizer activities | Teambuilding
An energizer, also known as an icebreaker, is a short activity or game that is used as a diversion in a corporate program, such as a brainstorming session, meeting, team building session or an event. Energizers (icebreaker) help break the ice within any group. To help release the tension and promote teambuilding.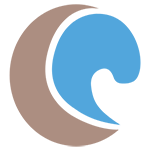 Our company outings
The following companies went before you: