Salsa
Workshop Salsa
Loosen those hips and let the music set you free! Let yourself go and experience the world of salsa! "Cross body lead", the "inner turn", or the "close hold", which will you choose? In our salsa workshop you will be taught the basics of salsa dancing. No experience is needed. The first steps will be set in no time!
Get to know salsa dancing with 'Beleving aan Zee'
In this workshop salsa dancing by 'Beleving aan Zee' you will be introduced to the basics of salsa dancing. The aim of our salsa instructors is communicating their passion of dance to the participants. In a casual setting you will enjoy the music and the beach altogether. If you are an inexperienced dancer, this is not a problem, No experience is needed and the directions will be easy to follow. Besides Salsa, Klzomba and Bachata are an option. If desired we can provide Salsa dancing in a combination in a variety of different levels. We will be sure to meet the level of experience of the participants, and are open for specific demands.
We at Beleving aan Zee' believe that everybody has (sometimes a hidden) talent for dancing inside her- or himself. Thus we provide salsa from a fun, creative and practical angle. Nicely relaxed, up-tempo or intimate. It is up to you. This workshop revolves around rhythm, fun and togetherness. The duration of this workshop is approximately 1,5 hours. After a short introduction about the technique to dancing you will have your feet of the floor in no time!
Passion for dancing on a professional level
We at Beleving aan Zee have a select and motivated group of dance instructors at your disposal. Instructors who are at the ready to tutor a multitude of dancing styles. Who will be able to transpose their expertise as well as their passion for dance onto the participants of this seaside dancing event. Furthermore making dancing at the beach an experience you will most certainly remember. Fun and excitement, those are key elements to this workshop. You will be welcomed with a hospitable smile.
Comfortable clothing and foot-wear are very much advised. Please let us know in advance if there are any specific desires on; your choice of dancing style, and the level of intensity (professional or amature).
Request a free quote:
* required field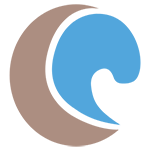 Our company outings
✔

Specialist company outings & corporate events

✔

Team building & fun guaranteed

✔

Scheveningen + more beach locations on the South Holland coast

✔

Large groups: 500+ people

✔

Something for all participants. Everyone enjoy!
The following companies went before you: