Corporate Survivor Experience
Corporate Event Company The Netherlands
Corporate event agency Beleving aan Zee has been successfully organizing the Expedition RobinZon for over 10 years now. And now, there's Robinson at the Table! It's the same popular Robinson (survivor) outing from Scheveningen, but in- or outdoors and at the table. This expedition is not location-bound and is easy to organize at your own venue. The successful formula that has made this team outing big, has been applied in this special and original indoor edition. But it is also very suitable for the terrace during good weather. This table version of the adventure game is available for up to five hundred people at the same time. Robinson at the Table is the ideal way to spend a corporate team day where everyone's abilities are tested!
"Especially large companies choose this Robinson variant. The Table Expedition, as we call it internally, is available for groups of up to 500+ people!"
Playing Expeditie Robinson
Under the guidance of our experienced instructors, teams begin by making their own bandanas before tackling various challenging tasks. These include building a camp with bamboo, solving the magic square, catching fish, and much more.
Team events teambuilding
Expedition Robinson is so successful for groups because it contains numerous group-bonding elements. The components of this special table edition expedition contain the same components as the outdoor expedition. The beach edition, which Beleving aan Zee has been successfully organizing for 10 years, is particularly suitable for cooperation and team spirit. There is alternating competition, tension, and room for creativity. Important qualities such as strategy determination, agility, and problem-solving through puzzles and brain teasers are also tested. This special Robinson at the Table edition is just as effective!
The Robinson at the Table games are based on Expedition Robinson and can be rented, including instructor(s). Fun! A Robinson outing at work, in the sports canteen, or on a terrace.
Company outing for large groups
adventurous indoor corporate outing
suitable for large groups
possible on location (on-site)
up to 500+ people at the same time
suitable in combination with WKR (work-related costs plan)
team spirit & fun
Robinson at the Table lasts two hours and can be played anywhere in the Netherlands. Indoors, but also outdoors, such as on a terrace or at the beach at beach bars, hotels, conference centers, meeting rooms, and/or at any location large enough in the hospitality industry of your choice. Also at the location of your own company building, (sports) canteen, or office.
Larger groups or special requests? Ask us!
Request a free quote:
* required field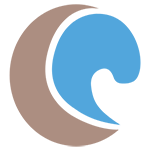 Our company outings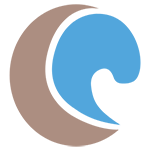 Reviews
Allegra Aliassime
We had booked the Team-building experience for a group, and they absolutely loved it. We chose the Robinson table experience and it was great for everyone who participated. The team of Beleving aan Zee was friendly and motivating. I can only recommend this to everyone.
✔

Specialist company outings & corporate events

✔

Team building & fun guaranteed

✔

Scheveningen + more beach locations on the South Holland coast

✔

Large groups: 500+ people

✔

Something for all participants. Everyone enjoy!
The following companies went before you: