Quiz
Highly entertaining and dynamic quiz
Put your general knowledge to the test during our quiz! The quizmaster examines your know-how in several fun rounds. The quiz entails a swingy music round, a picture perfect photo round and a nerdy facts round. There is also an 'active' round incorporated in the quiz with brain teasing, fun games. It is possible for you to send us personal or organisation related questions that we can use in the quiz. The duration of the quiz is approximately 1,5 hours, but this can be adjusted if desired.
The quiz includes:
Quizmaster
Assistant
Writing utensils and paper
Sound amplifier and microphone
Games (during the 'active' round)
Request a free quote:
* required field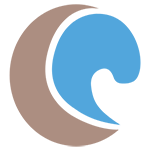 Our company outings
✔

Specialist company outings & corporate events

✔

Team building & fun guaranteed

✔

Scheveningen + more beach locations on the South Holland coast

✔

Large groups: 500+ people

✔

Something for all participants. Everyone enjoy!
The following companies went before you: