Poker
Workshop Poker
How to play and love the Classic American Poker Game? The deeper experience of playing poker with friends and trustworthy colleagues. Play a fun or friendly poker game. Or a strategic game if your a fanatic. We will organize a professional poker setting and ambience. Where you will experience a totally different side to your seemingly trustworthy co-workers. Put into practice what you have learnt in the Scheveningen Casino afterwards.
Play poker in a beach club by the sea
The big money is earned by playing poker. Feeling lucky? Poker is not just a game of chance, but also a psychological game. You must be a skillful bluffer and estimate what is going on inside the head of your opponent. It is not for nothing that many poker players wear sunglasses to give price a minimal of nonverbal clues. Because you're at the beach you anyway wear your sunglasses. It is now an easy first step to our professional poker table. You get taught the basic principles of this strategic game of chance, and bluff your way to the jackpot. Have a sigar! Enjoy your drink! Are you being dealt a good hand of cards by our croupier? Let the poker game begin.
Poker play and professional guidance Beleving aan Zee
After a brief explanation of the rules, it's time to play. This under the watchful eye of our professional poker coach. At a professional poker table. Duration of the workshop is approximately 2 hours.
Request a free quote:
* required field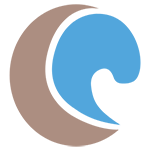 Our company outings
✔

Specialist company outings & corporate events

✔

Team building & fun guaranteed

✔

Scheveningen + more beach locations on the South Holland coast

✔

Large groups: 500+ people

✔

Something for all participants. Everyone enjoy!
The following companies went before you: