Percussion
Percussion workshop at Scheveningen beach
Do you have a great sense of rhythm? Or definitely none whatsoever? Free your spirit, let your hands follow the catchy beat and enjoy a musical experience at sea!
Percussion workshop event Scheveningen
This workshop Percussion from 'Beleving aan Zee' is being made into a sensation by our music instructor who will share in his passion for music. We believe everybody has some sort of musical talent, we approach this workshop from a creative, practical and joyful perspective! In this workshop teamspirit plays a essential role to achieve something together. Everything revolves around rhythm, togetherness, and a party.
The entire workshop will be held in a relaxed and comfortable environment. And in a casual setting, in which the instructions to the group will be given in a humoristic way and on a fun tone. This workshop Percussion at Scheveningen beach is an absolute must!
Is additional information acquired? Please fill out and submit this online contact form. Or feel free to contact us by email at our info@belevingaanzee.nl email address.
Additional information percussion workshop
Percussion is about the creation of music by rhythmically beating a drum by means of your hands. In our workshop we use professional djembé drums of different sizes.
The instrument is being played by repeatedly striking your flat hands and your fingertips to the drum. If well supervised, percussion is an activity which is extremely suitable for workshops because of the easy to follow steps. The workshop consists of a part theory, information about the instrument and of course the actual practice of the drums. The percussion workshop is about the proper handling of the instrument and playing it correctly. About how to produce sound, timing and timbre. Thenceforth you will be playing together and in series are taught a variety of rhythms. Depending from the groups advancement the rhythm will continue from a simple level towards a more ... it is up to you.
The fun part of the workshop is the discovery that everyone has some sense of rhythm inside! This experience is about enjoying yourself and enthusiasm, but at the same time puts your concentration to the test. Time will fly during this percussion workshop.
Request a free quote:
* required field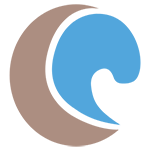 Our company outings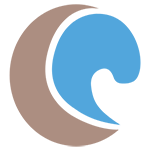 Reviews
Dina Verheyden
Vorige week de percussieworkshop gevolgd tijdens een familieweekend in Scheveningen. Het oversteeg mijn verwachtingen. Niet gedacht dat trommelen zo leuk kon zijn! Zelfs mijn schoonmoeder zat te genieten en dat gebeurt niet vaak!
✔

Specialist company outings & corporate events

✔

Team building & fun guaranteed

✔

Scheveningen + more beach locations on the South Holland coast

✔

Large groups: 500+ people

✔

Something for all participants. Everyone enjoy!
The following companies went before you: