Painting
Painting at Scheveningen beach
A relaxed and casual workshop Painting in which we will be teaching you various painting skills and different painting techniques. Will you become the next Rembrandt, Bob Ross or Van Gogh?
About the Painting Workshop in Scheveningen
In this workshop we will be teaching you all the basics of painting on canvas. This painting workshop will be performed at a picturesque outdoor location in the beach area in The Hague, Scheveningen. The duration of the workshop is approximately 2.5 hours.
The workshop is suitable to include a large group of people. But also very suitable for smaller groups.The group can create a masterpiece on one canvas as a team and playfully improve team spirit. Excellent idea for a business outing. Of course you can also be working as an individual on a private canvas.
Additional Information Painting Workshop
At this Painting Workshop we offer various locations on the beach outdoors, or a fixed indoor location at the beach. Personally we prefer our workshop art to be held on a inspiring outdoor location. This way you can experience the true beauty of the beach and be inspired by amazing and typical sceneries. Under the supervision of our art instructor you will be taught a variation of techniques and steadily guided to a great design. When a joined canvas is being prepared, this will boost team spirit immensely. We at 'Beleving aan Zee' provide all the necessities/materials for a successful Painting Workshop at sea. You can obviously take home your masterpiece afterwards and enjoy this seaside experience as a souvenir at your house.
Request a free quote:
* required field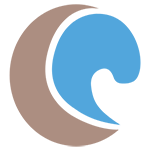 Our company outings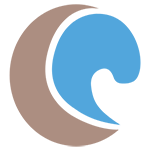 Reviews
Cocky van Willigenburg
Painted a very cool portrait in three hours at a super location on the beach. Never thought I could do such a thing. But Lucienne instructed and assisted us so wonderfully. Really cool. Again in the fall!
✔

Specialist company outings & corporate events

✔

Team building & fun guaranteed

✔

Scheveningen + more beach locations on the South Holland coast

✔

Large groups: 500+ people

✔

Something for all participants. Everyone enjoy!
The following companies went before you: