Cocktail Shaking
Shake your own cocktail at the beach
A cool refreshing drink in your hand. With your feet in the sand. And plenty of time for laughter with friends and/or colleagues and a beautiful ocean view at the same time. Shake it!
Enjoy the fresh flavors and taste of your self-made cocktails at this cocktail shaking event at Scheveningen Beach! The workshop Cocktail Shaking is a relaxing, enjoyable, and an informative workshop. As well as an informal day at the beach. Excellent for a business outing with the team, or a stag party with friends.
About the workshop Cocktail Shaking at Scheveningen
Exactly where and how did the concept of cocktail shaking arise and when was it founded? How to properly shake a perfect cocktail? Learn how to shake your personal cocktail. Get familiar with a variety of mixing techniques, ingredients and festive garnish. If desired, we can also prepare non- alcoholic cocktails. This custom workshop takes approximately 1.5 hours. In which you will make two delicious cocktails for personal consumption. An additional quiz can also provided.
Corporate Event? Business meeting. Receive clients?
This workshop is held at one of the many beach clubs that 'Beleving aan Zee' has preferred partnership with. There are many different styles of beach houses, and we will find one which will fit your corporate identity or specific personal taste.
Request a free quote:
* required field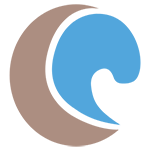 Our company outings
✔

Specialist company outings & corporate events

✔

Team building & fun guaranteed

✔

Scheveningen + more beach locations on the South Holland coast

✔

Large groups: 500+ people

✔

Something for all participants. Everyone enjoy!
The following companies went before you: