Beach Volleyball
Beach Volleyball Scheveningen
To smash and attack with the great sensation of your bare feet in the sand. Enjoy a good ball game too? Compete with friends, family or your co-workers! Play beach volleyball at Scheveningen beach a fantastic location.
Play volleyball at Scheveningen beach. A fantastic location!
'Beleving aan Zee' offers the great occasion and location for the advanced and fanatic beachvolleyball players amongst you, as well as for the amateurs, a laid-back and more easy-going, fun game. Beach volleyball is being played by two teams competing. The two teams are opposite to each other aiming to score points at the other teams disadvantage. By stricking the ball with your hand, or tapping the ball with your fingertips you carefully place the ball between the lines of your opponent.
Beach volleyball is most typically played 5 against 5, but 4 against 4, or even eight against 8 is possible as well. For larger groups we can organize a tournament in which we will supply different playing fields, equipment as well as the referees.
Learn how to play beach volleyball
Want to learn how to play beach volleyball properly? That's possible! We can provide training before the tournament. Learn to serve, smash, and set a good block!
Request a free quote:
* required field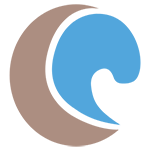 Our company outings
✔

Specialist company outings & corporate events

✔

Team building & fun guaranteed

✔

Scheveningen + more beach locations on the South Holland coast

✔

Large groups: 500+ people

✔

Something for all participants. Everyone enjoy!
The following companies went before you: