Road to El Dorado
Bachelor party ideas for women & men
This adventurous game Road to El Dorado is perfect as a bachelor outing. This stag party can take place in Hoek van Holland, Scheveningen and Noordwijk. Road to El Dorado can be played both outside on the beach and inside at a beach club and lasts around 1.5 to 2 hours. The activity can be combined with one of the drinks, lunch or dinner packages in one of the beach bars we collaborate with. Depending on what you want for the excursion, Beleving aan Zee will advise you on the right choice.
Request a free quote:
* required field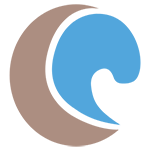 Our bachelor parties
✔

Specialist company outings & corporate events

✔

Team building & fun guaranteed

✔

Scheveningen + more beach locations on the South Holland coast

✔

Large groups: 500+ people

✔

Something for all participants. Everyone enjoy!
The following companies went before you: