AR City Games Bachelor party
The GPS City games by Experience by the Sea
Our AR City Games are Tablet GPS games that are similar to an outdoor escape room. The game is simple: follow the GPS route on the tablet, solve clever puzzles, and complete your mission! Additionally, you will also receive a convenient suitcase or backpack filled with gadgets to assist you in completing the task.
The games are based on popular series/movies. Our games feature several vibrant augmented reality creations.


You can choose from our three exciting CityGames:
1. Undercover
2. La Casa dinero
3. No Time to Die


1. Citygame

Undercover

Infiltrate a huge drug network as undercover agents! Discover the location of the next drug shipment. This game contains a wide range of Augmented Reality assignments based on this subject. It's a race against the clock. If Marco V. finds out that you are looking for his stash, it's over. Find the location and dismantle Marco V.'s empire.
2. Citygame La Casa dinero


This AR City Game is a lifelike escape room experience mixed with a good dose of Augmented Reality. You and the other players will navigate through an immersive story while solving various puzzles. El Professor wants to know if he is working with the best team. To do that, he has put out a number of questions in the city. Answer all these questions and rob the bank together!
3. Citygame No Time To Die


Welcome to our spy network! Unravel what happened to your friend Skripal and save the world! This is an exclusive game that mixes the real world with the virtual world. You and your team will be trained to save the world from damnation. Can you complete this ultimate mission? Name recently changed to: No Time To Die.
Durations and prices:
Option 1: 90 minutes | 35 euros per person (excl. VAT)
Option 2: 120 minutes | 37.50 euros per person (excl. VAT)

including hardware and specialized guidance
including extra game material (suitcase / bag)
we create teams of between 4 and 8 per tablet
groups play a semi-final and a final together
1 team wins!
CityGame for large groups
For groups of 100 people or more, we offer custom options. For example, would you like an introduction video from your CEO, questions about your own company, and/or employees with their own videos and images? Inquire about the possibilities.
Request a free quote:
* required field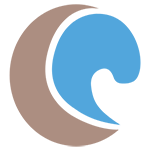 Our bachelor parties
✔

Specialist company outings & corporate events

✔

Team building & fun guaranteed

✔

Scheveningen + more beach locations on the South Holland coast

✔

Large groups: 500+ people

✔

Something for all participants. Everyone enjoy!
The following companies went before you: