Quizperience
Welcome to our spectacular Quizperience! The name says it all: this is not merely a quiz, but also an experience! Have a seat on the stands of The Hague Beach Stadium, grab a tasty Corona beer (pun intended) and let our quizmasters lead you through a collection of fun, brainteasing questions!
The Quizperience always includes a tasty bite and a drink, and can be complemented with a lunch, drinks arrangement or BBQ.
The Hague Beach Stadium
This special venue is located directly on the coast of Scheveningen. It functions as an outdoor sports stadium and hosts the Volleyball National Championship every year.
Together with The Hague Beach Stadium we will make it a day to remember!
Request a free quote:
* required field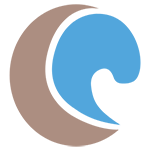 Our company outings
✔

Specialist company outings & corporate events

✔

Team building & fun guaranteed

✔

Scheveningen + more beach locations on the South Holland coast

✔

Large groups: 500+ people

✔

Something for all participants. Everyone enjoy!
The following companies went before you: