HoopDance
HoopDance
Hips, hoops... off! With your feet in the sand, cheerful music and colorful hoops, get moving and dance with the hula hoop to music. A unique experience by the sea!
What do we do? After a warm up, we hula hoop around the waist. Can you (still) do it? With tips and tricks from an enthusiastic professional hoop dance teacher, you will amaze yourself and each other. With a smile on your face guaranteed!
What else can be done with a hula hoop? During this workshop you will also discover and learn other tricks. With new moves, a Hoopdance is created and you immediately have a workout for your entire body. We round off with a cool down so you can start the rest of the day completely relaxed.
The hoop dance workshop lasts approximately 1 hour.
Request a free quote:
* required field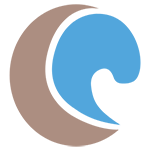 Our company outings
✔

Specialist company outings & corporate events

✔

Team building & fun guaranteed

✔

Scheveningen + more beach locations on the South Holland coast

✔

Large groups: 500+ people

✔

Something for all participants. Everyone enjoy!
The following companies went before you: