Coronaproof
At Beleving aan Zee we are good to go! In all our team activities we have taken into account the most recent changes in official corona guidelines formulated by our government. We can still offer you a variety of fun workshops and team activities. It is what we do best! Various corona proof team activities will be listed here.
The outside event agency!
Corona safe team activities ☼ corona proof workshops & team activities ☼ At the beach! With subtle adaptations to our workshops the event agency Beleving aan Zee managed to follow rules and regulations.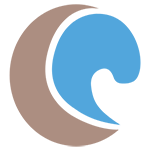 Our activities
The following companies went before you: