Olympiad Parade - Company outing
Olympiade Parade is een uniek bedrijfsuitje waar sport een hoofdrol speelt en samenwerking centraal staat. In teams speel je uitdagende varianten op olympische sporten, op ieder niveau. Win medailles voor je team die je later op de dag weer in kunt zetten als joker tijdens de Olympische Quiz.
Olympische sporten als uniek bedrijfsuitje
De spellen bieden we aan op verschillende niveaus: actief, semi-actief en passieve breinbrekers. Dit maakt Olympiade Parade geschikt voor iedereen. Als team bepaal je zelf waar je aan meedoet.
Onderdelen van Olympiade Parade
Olympiade Parade duurt ongeveer 4 uur en bestaat uit een selectie van de volgende spelvarianten:
Boogschieten - Archery Tag met Olympische twist
Atletiek (hardlopen / hink stap sprong / (speer)werpen / kogelstoten / snelwandelen (ludiek)
Workshop boksen
(Beach)Volleybal
Workshop breakdancen
Softbal
Worstelen - opblaasbare Sumo-pakken
Badminton
Voetbal 4 tegen 4 - of een ludieke variant
Disc Golf en/of ultimate frisbee
Beach Pong
Jeu de Boules
Eten en drinken
Als sporter is voeding natuurlijk heel belangrijk. Breid Olympiade Parade uit met lekker eten, van ontbijt tot diner:
Sterren ontbijt
Atleten lunch
Griekse BBQ
Holland Borrel House
Volledige olympische ervaring
Maak er een volledige olympische ervaring van door de spellen uit te breiden. Er is keuze uit de volgende onderdelen:
Sportcommentator houd je mond!
Sportquiz met videobeelden
Quiz met ronde kopspijkers
Olympische grijpmachine
Letter stapel spel
Neem voor meer informatie contact met ons op en vraag om een offerte op maat!
Request a free quote:
* required field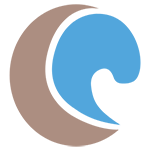 Our companyfestivals
✔

Specialist company outings & corporate events

✔

Team building & fun guaranteed

✔

Scheveningen + more beach locations on the South Holland coast

✔

Large groups: 500+ people

✔

Something for all participants. Everyone enjoy!
The following companies went before you: