Foodtruck festival
Blaas de bekende vrijdagmiddagborrel op kantoor een nieuw leven in. Organiseer een Foodtruck Festival voor jouw collega's. Een festival met heerlijke hapjes uit verschillende keukens, een drankje in de hand en fijne muziek erbij. En dat hoeft natuurlijk niet perse alleen op vrijdagmiddag plaats te vinden!
Foodtruck Festival op maat
We kennen allemaal wel de foodtruckfestivals, ze staan garant voor een ontspannen en gezellige sfeer. Eetstandjes met eten uit Suriname, Indonesie, Italie of de heerlijke Hollandse hap. Qua dranken worden er vaak fijne wijnen en speciaal biertjes geserveerd. Voor een bedrijfs foodtruck festival is de keuze natuurlijk helemaal aan jullie!
Op een externe locatie of op jullie eigen bedrijfsterrein!
Uitbreiden
Breid je Foodtruck Festival uit met activiteiten, muziek of entertainment. Denk aan:
Workshop Salsa
Quizperience
Yoga
DJ-workshop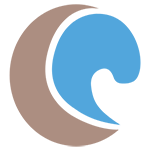 Our companyfestivals
The following companies went before you: