Creative Festival - Crea Festival
Verbinding en saamhorigheid
Behoefte aan verbinding en collectiviteit met je collega's? Met het Crea Festival van Beleving aan Zee laten jullie samen je creativiteit de vrije loop. Versterk de vaardigheden en vergroot het saamhorigheidsgevoel binnen je bedrijf.
Crea Festival met Beleving aan Zee
Op een Crea Festival draagt iedereen een steentje bij. Op welke manier? Dat beslis jij! Wellicht letterlijk een steentje wanneer jullie besluiten om samen een enorm domino kunstwerk te maken. Of misschien wil je wel de dichterstalenten onder je collega's aanboren en na een schrijfcursus een gezamenlijke dichtbundel samenstellen.
Geen idee is te gek! Laat ons weten wat jullie wensen zijn en we denken graag met jullie mee om een fantastische dag voor alle aanwezigen te verzorgen!
Creatief beleven
Heb je zelf niet zo snel inspiratie? Niet getreurd! De volgende workshops zijn uitermate geschikt voor jullie Crea Festival. Hierbij een greep uit ons assortiment:
Workshop Schilderen
Wikkelarmband Workshop
Strandmobile Workshop
Zandsculpturen
Compleet verzorgd Crea Festival op het strand
Natuurlijk hoort een lekker hapje en een drankje ook bij een festival. Afhankelijk van jullie budget zijn hiervoor diverse mogelijkheden. Neem contact met ons op voor meer informatie.
Request a free quote:
* required field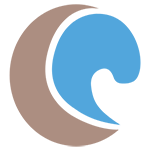 Our companyfestivals
✔

Specialist company outings & corporate events

✔

Team building & fun guaranteed

✔

Scheveningen + more beach locations on the South Holland coast

✔

Large groups: 500+ people

✔

Something for all participants. Everyone enjoy!
The following companies went before you: